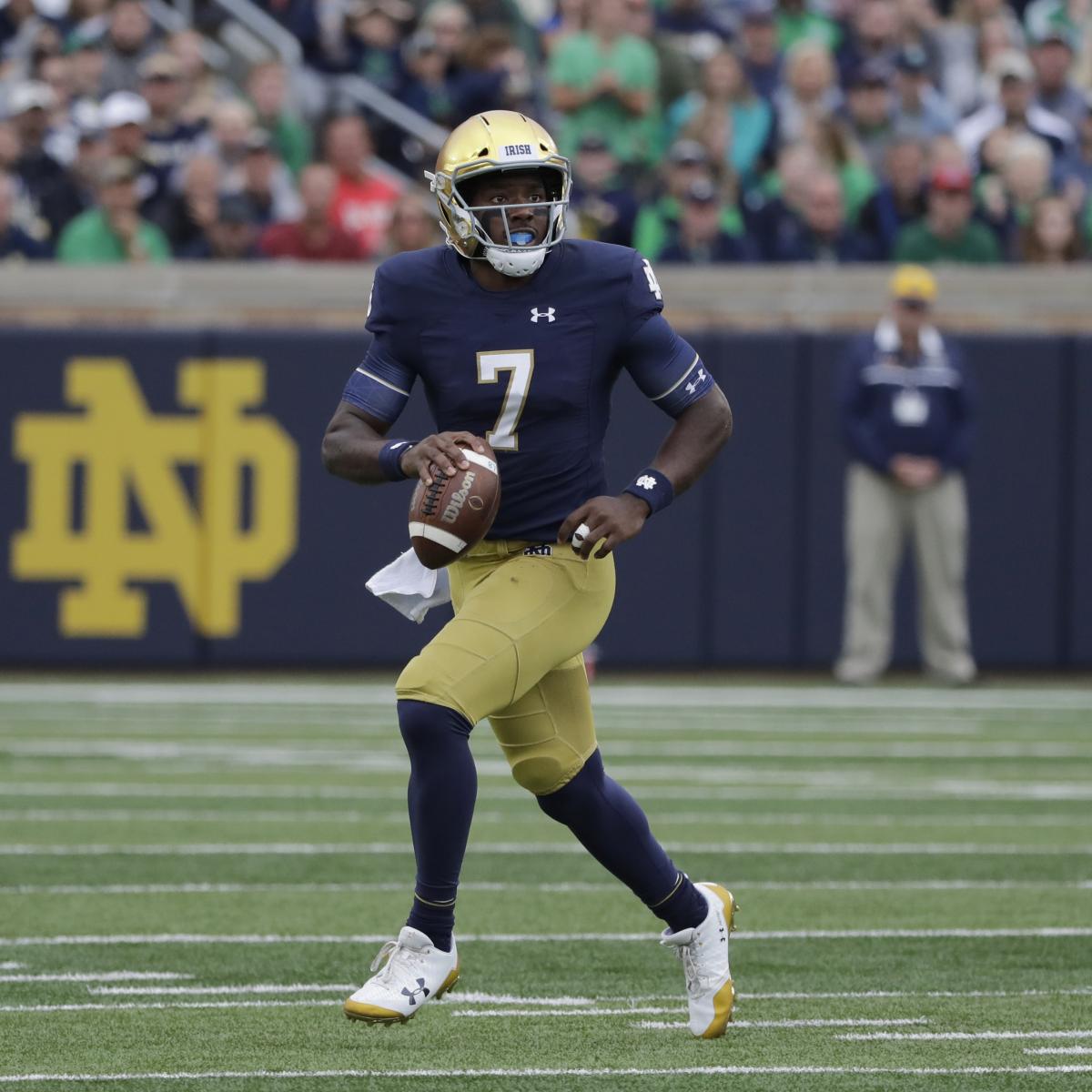 ESPN – QB Brandon Wimbush headed to UCF as grad transfer
Former Notre Dame starting quarterback Brandon Wimbush is joining Central Florida as a graduate transfer for the 2019 season, he announced on social media on Tuesday. 
Wimbush completed 51 percent of his passes for 2,606 yards with 20 touchdowns and 12 interceptions, while rushing for 1,155 yards with 16 scores in 20 games at Notre Dame.
If the UCF Knights are going to continue to win games and try and make a name for themselves, they may be doing so with a different QB. Incumbent starter, McKenzie Milton, suffered a gruesome leg injury last season, and was replaced by Darriel Mack. Mack and Wimbush are likely to battle it out for the job next season as it isn't likely Milton will be able to compete.
I don't know how well this will work out for Wimbush, but it is a good sign for UCF. By landing a transfer QB who was originally recruited to Notre Dame, it shows that the Knights are at least gaining traction in the eyes of the players. Wimbush is not a superstar, but just by having his name and this story associated with UCF, it raises their profile.
Now, just don't act like you deserve everything, and continue to build your brand. Once the school realizes that two good seasons in a row do not make a program, they will look to build up to a Power 5 team the same way that Utah, and on a lesser extent Boise State and Fresno State did.